Hadrian Locker Front Replacements 
What if we told you that, in two simple steps, we can rehabilitate and transform old, beat up, or unsightly locker units into lockers that exhibit the same unique and superior features of original Hadrian lockers? Sound too good to be true?
Hadrian's "Replacement Front" provides the unsurpassed quality people in the industry have come to expect from Hadrian lockers. Their features include: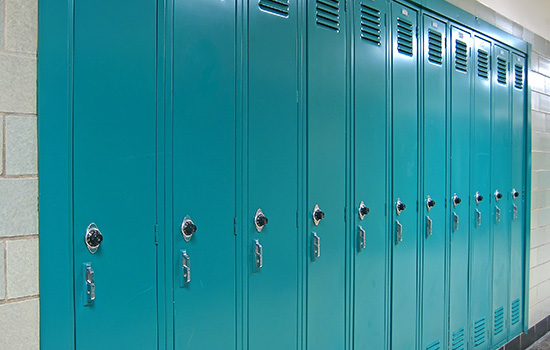 True hollow metal doors with honeycomb cores and door-length piano hinges. Hadrian's impact resistance and strength are unparalleled, and the doors close silently.
Single point latching, which makes for years of maintenance-free reliability
Powder coating with high performance organic polymer. The polymer offers unsurpassed resistance to abrasions and chemicals, and customers can choose from an expanded selection of colors and anti-graffiti finishes.
Request A Free Quote
Fill out the form below and one of our experts will contact you to evaluate your needs and give you a personalized and competitive quote.