We offer a broad range of stainless steel products, including Bradley's, that can provide efficiency and functionality in your project or company workplace. Some qualities of Bradley mirrors include:
Mirrors:
Mirror frames guaranteed not to rust for 15 years
Triple silver, electro-copper plated
Exclusive Polyglaze backing
Fabricated heavy-gauge stainless steel with theft-resistant mounting brackets
Mirror glass guaranteed against silver spoilage for 15 years
Angle Frame and Channel Frame mirrors featuring one-piece roll-formed frames that provide extra strength
Surface options include: Tempered or laminated glass and polished stainless steel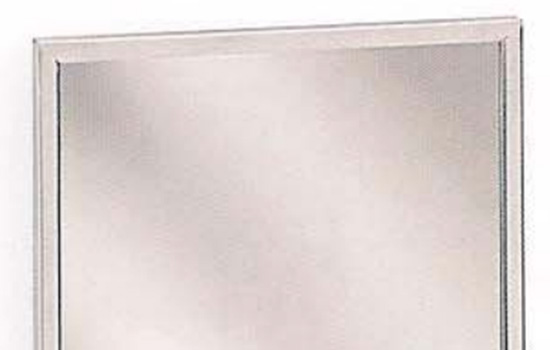 Tilt Mirrors:
Including custom mirrors designed specifically for wheelchair users
Available in fixed or adjustable models
Mirrors with Shelf Units:
Available in angle or channel frame style
Shelves:
5", 6", 8", and 12" width shelves
Our selection of mirrors and shelves is intended to offer you as many choices as possible to meet the needs of your project.
Request A Free Quote
Fill out the form below and one of our experts will contact you to evaluate your needs and give you a personalized and competitive quote.