Custom made Grain-Tech doors are stainless steel doors designed to provide the look, beauty, and comfort of wood doors. Grain-Tech doors are ideal for schools, hospitals, offices, nursing homes, and apartment buildings
Grain-Tech series doors are less susceptible to damage than veneered or solid wood doors, and they are designed never to warp, crack, peel or bow. These doors also meet the fire rating requirements of ASTM E152 for 20-minute to 3-hour doors. They are available in 16, 18, and 20 gage.
Grains:
Walnut
Mahogany
Maple
Oak
Ash
Birch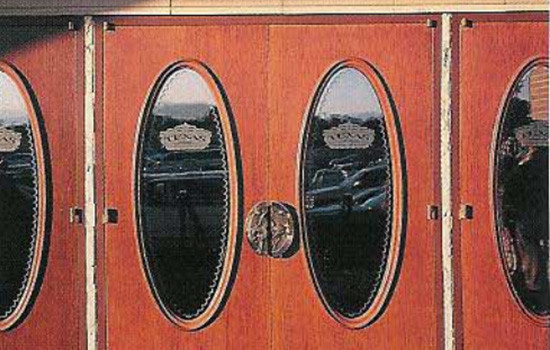 Specs:
Door Thickness: 1-3/4" (45mm)
Standard Heights
6'8" (2032 mm)
7'0" (2388 mm)
7'2" (2184 mm)
7'10" (2388 mm)
8'0" (2438 mm)
10'0" (3048 mm)
Standard Widths
Increments of 2" (50mm) from 1'6" (457 mm) to 4'0" (1219 mm)
Request A Free Quote
Fill out the form below and one of our experts will contact you to evaluate your needs and give you a personalized and competitive quote.