Whether or not you hang your toilet paper over or under, you need a holder that provides a blend of performance, endurance, ease of installation and low cost. We offer Bradley products to our customers, because these holders are appropriate anywhere from stylish restaurants to office buildings or public recreation centers.
Toilet Tissue Holders
21 models
Recessed and surface mounted
Vandal-resistant locking controls
Controlled and non-controlled delivery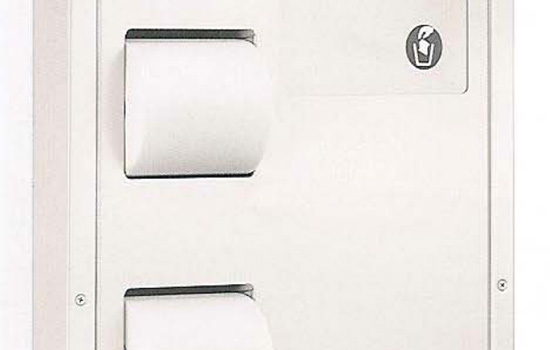 Napkin Disposals
Type 304 stainless steel
Flanges with beveled edges that conceal wall irregularities
Equipped with tumbler locks
Seat Cover Dispensers
Recessed and surface mounted
Combination Units
Seat cover dispenser, toilet tissue holder, and napkin dispenser
No matter the needs of your business, or the needs of the client who hired you for the project, we have what you will need when it comes to holding and dispensing toilet tissue products.
Request A Free Quote
Fill out the form below and one of our experts will contact you to evaluate your needs and give you a personalized and competitive quote.