All doors must open! We offer a wide variety of hinges and have the expertise to match the perfect hinge to your needs for every door in your establishment. We can help you select the right hinge by providing guidance with our hinge selection guide.
Door material and frame will determine the method of hinge application
Take into account size, thickness, and weight of the door. For example, wider and heavier doors create more strain on hinges, so utilize taller hinges for these doors.
Keep in mind frequency of use and type of traffic a door will face. Will it deal with abuse, or is it minimally used?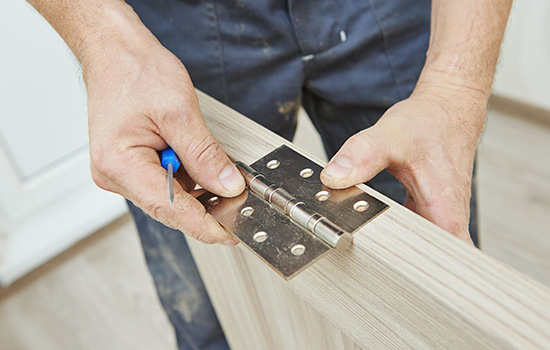 Hinge types include:
Full Mortise:
Hinges for wood doors with wood and metal frames, as well as hollow metal doors with hollow metal or channel iron frames.
Half Surface Hinges:
For wood doors with wood frames, mineral core doors with hollow metal or channel iron frame
Full surface hinges:
For hollow metal doors with a channel iron frame
"Swing Clear":
Full mortise, half mortise, half surface, and full surface hinges
We also offer pivot reinforced full mortise and concealed hinges.
Request A Free Quote
Fill out the form below and one of our experts will contact you to evaluate your needs and give you a personalized and competitive quote.